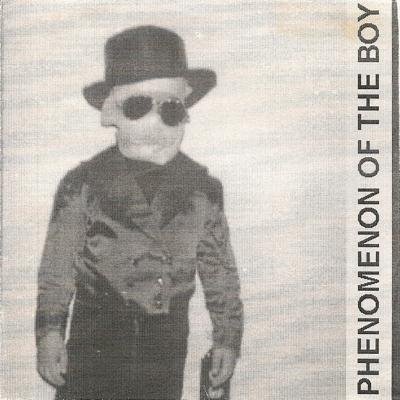 Unfortunately, this album is not currently available for download.
Drop us a line
and we'll let you know when this becomes available.
Mechanical Motions
She Came Back From The Dead
The Chief Brainwashing Officer
Don't Cry For Me, Translyvania
Letters To The Snow Queen
Land Of The Winter Miniskirt
Fistful Of Vacuum Tubes
Here Comes The Revolution
Capitol Sons
Set Faces To Stunned
This Is What You've All Been Waiting For
All songs written and recorded by Tony Salomone in the year 2000.
Phenomenon Of The Boy
Phenomenon Of The Boy is the most wonderful band. Actually POTB is the name given to the solo work of Tony Salomone. The live POTB band features many other excellent musicians including Brett Westdorp, Joe Labrie, Ismael Du Croix, Nik Tymoszewicz and Todd The Drummer. POTB likes short songs.
RIYL:
Guided By Voices, Pavement, long titles
About And That Was The Winter I Went Insane
POTB decided that they'd try writing songs longer than 2 minutes for an album. They also decided to play synths, and for the first time had a half decent studio for recording. The results are fantabuful.