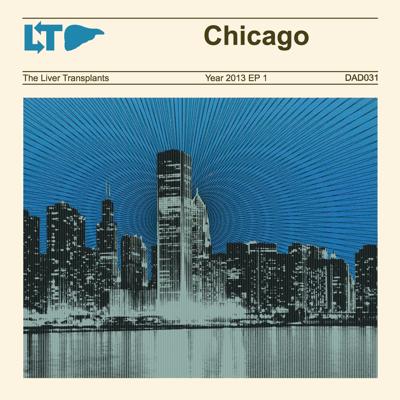 This album is totally available to download
for FREE on
Bandcamp
Black Mirror
Troublemaker
Floor 95
Around The Loop
Lunchbox Social
All songs written, performed, and recorded by Tony Salomone.
Tony mixed and mastered his own crap and made the cover too.
The album was conceived between January 25-27, 2013, recorded in February and polished up in March.

The Liver Transplants
The Liver Transplants are the greatest new band on the planet. They are impatient and write, record and release albums quickly. They can't decide if they are a rock band or an electronic act. All Liver Transplants releases are concept EPs.
About Chicago
Chicago was written without a sound over three days of walking the streets of the windy city. The five songs are written from the point of view of the five most interesting people encountered during this outing. Spottings occurred in order at Cloud Gate, the bar at the Millennium Knickerbocker, the John Hancock Center, the L, and the Shedd Aquarium.