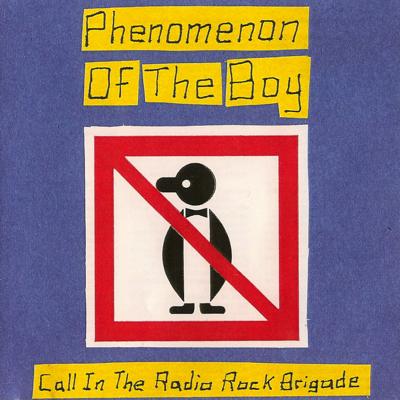 Unfortunately, this album is not currently available for download.
Drop us a line
and we'll let you know when this becomes available.
The Due Hearts' Last Reunion
Ridin' My Taco
Stranded In A Western World
You Are Very Blue And Silver
Hot Shot
Keep From Freezing
Piercing Sirens/Shoegazer
Bomb The Back Stage
Question Girl Strikes Again (On 45)
Retro Metropolitan
Mega Waco Bomb
Call In The Radio Rock Brigade
Sober Solutions (Ditty For The Biddies)
Ken, You've Lost Your Mind
Drive, Drive
Intermission
All songs (c) 2009 Phenomenon Of The Boy
Phenomenon Of The Boy
Phenomenon Of The Boy is the most wonderful band. Actually POTB is the name given to the solo work of Tony Salomone. The live POTB band features many other excellent musicians including Brett Westdorp, Joe Labrie, Ismael Du Croix, Nik Tymoszewicz and Todd The Drummer. POTB likes short songs.
RIYL:
Guided By Voices, Pavement, long titles
About Call In The Radio Rock Brigade
When this was released in 1999 it said it was a Dadmobile Records release even though Dadmobile Records didn't really exist officially yet. What's that about? Was I channeling the future? I can't remember. Then Petony released an album and we gave this record a catalog number retroactively. That's how we roll at Dadmobile Records. Just make this shit up as we go. This album had a bunch of good ideas and even more terrible execution. Let's count this one as the official practice swing.