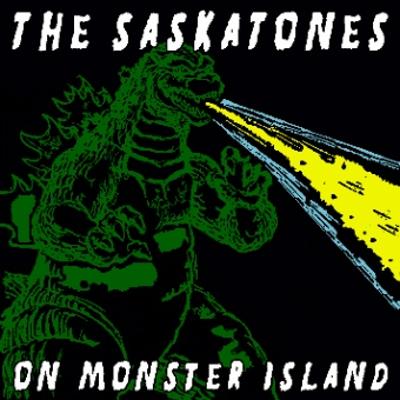 Intro
Godzilla
Mothra
King Ghidorah
Gigan
Anguirus
Destroyah
Rodan
Spacegodzilla
Mechagodzilla
Tokyo S.O.S.
All songs written and performed by The Saskatones
Except Intro based on The Godzilla March Theme by Akira Ifukube.
Written between 2002 and 2005, recorded in 2009 by Tony Salomone at Dadmobile Studios.
The Saskatones
The Saskatones are easily the greatest band I know. The play surf rock in a town that couldn't be further from the ocean and still be on earth. The members of the Saskatones have many things in common. They all played Junior D hockey in North Battleford. All of the Saskatones have been to jail. They all consider donuts a reasonable breakfast. Appreciation of Godzilla movies is a requirement to be a member of the Saskatones.
RIYL:
Shadowy Men On A Shadowy Planet, Man Or Astroman?, monsters