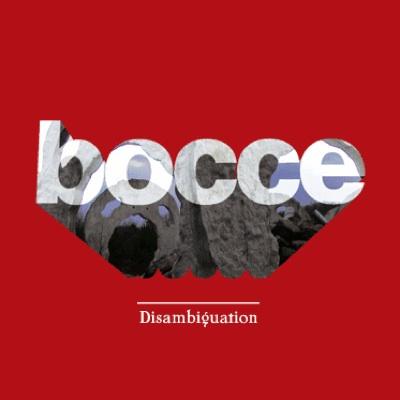 Michael Collins (Astronaut)
Highlighter (Reverse Video)
Mr. X (Board Game Character)
Bachelor (Satisfied Fool)
Transmission (Telecommunication)
Confident Confidant (Forget Everything)
Wheel Of Fortune Cookie (Before & After)
Short Shorts (Fashion)
Luis Sojo (Baseball Player)
All songs written by Bocce.
Recorded and mixed by Mike Bond and Tony Salomone.
Bocce
Bocce is my favourite band ever. They are the band that has played the most shows and hockey games on Dadmobile Records. Bocce is also responsible for 60% of the Dadmobile output for a 5 1/2 year period starting in 2007. Bocce is made up of pieces from many other bands including Grandmother Willow, Silent Film Soundtrack and The Haunches. Bocce once managed to fit the entire band and all of their gear in to a Grand Prix.
RIYL:
Holy Fuck, Trans Am, yourself