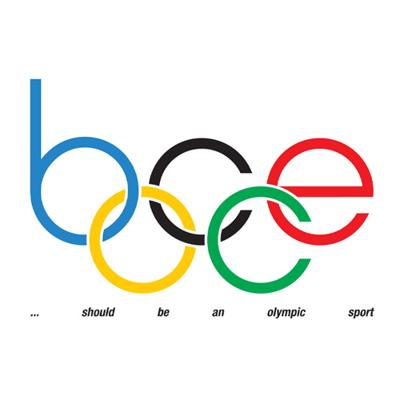 Demonstration Sport Bronze Medalist
Again Again Again Again (Again Remix)
Mature Trees
All songs (c) 2008 Bocce.
Mixed and mastered by Mike Bond and Tony Salomone.
Extra vocals by Melissa Djurakov and Andrea Bianchi.
Cover blatantly ripped off by Tony Salomone.
Layout by Mike Bond.
Bocce
Bocce is my favourite band ever. They are the band that has played the most shows and hockey games on Dadmobile Records. Bocce is also responsible for 60% of the Dadmobile output for a 5 1/2 year period starting in 2007. Bocce is made up of pieces from many other bands including Grandmother Willow, Silent Film Soundtrack and The Haunches. Bocce once managed to fit the entire band and all of their gear in to a Grand Prix.
RIYL:
Holy Fuck, Trans Am, yourself
About Should Be An Olympic Sport
This is a protest EP. Bocce should have been in the 2008 Beijing Olympics. Actually, Bocce was in the midst of a lot of touring in the summer of 2008 and wasn't yet ready to release their follow-up to Hi Birdbear. So to buy time, they pressed a very limited run of this EP featuring songs they were regularly playing in their live set.