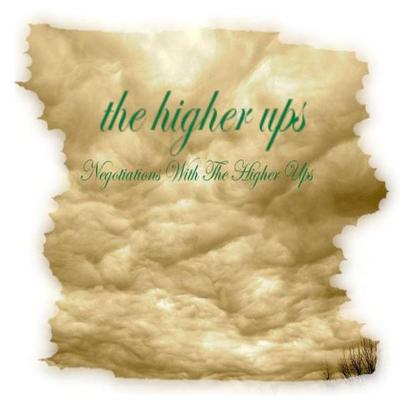 Unfortunately, this album is not currently available for download.
Drop us a line
and we'll let you know when this becomes available.
Highschool Romance
Isolation Vacation
Stone Mountain
The End (Do You Even Remember The Beginning?)
(c) 2006 All songs by Nik Tymoszewicz
The Higher Ups
The Higher Ups is the brainchild of the sweetest dude I know, Nik Tymoszewicz. For a while Nik was the gas man, then he was the inspector man. I asked Nik why he didn't sing on his songs and he told me it was because he thought he sounded like a muppet.
About Negotiations With The Higher Ups
"this really has no beginning and no ending. . . .its about feeling isolated . . . stranded. . . falling in love with the girl of your dreams in highschool. . .only to find out after two weeks she's been cheating on you. whatever the songs don't mean shit. . . .she was a skank."