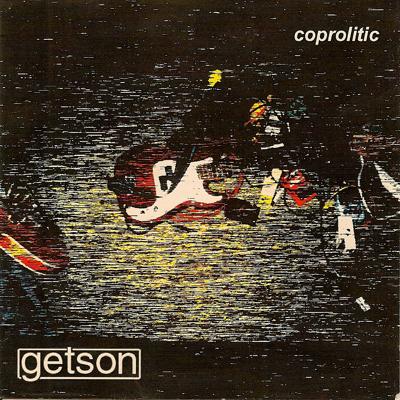 Unfortunately, this album is not currently available for download.
Drop us a line
and we'll let you know when this becomes available.
Your Love
She
Baikal Rock
Losing Ground
Let Go
Rimwah
Coprolitic
Left Behind
The Chump
Love
All songs (c) 2001 getson.
All songs written, recorded, and produced by getson.
Drums on "Love" by Pete Garcin.

Getson
Getson is the most wicked dude I know. He once broke his collar bone kicking a fucking garbage can. Getson has lived in more provinces in Canada than anybody I know and tends to live really far from cities. To my knowledge he has played one live show and released one album. He likes reptiles and reverb.
RIYL:
My Bloody Valentine, Jesus And Mary Chain, old rocks
About Coprolitic
FYI:
Coprolite is fossilized shit.
Lake Baikal is the most volumous lake in the world.
The Chump is most likely you.