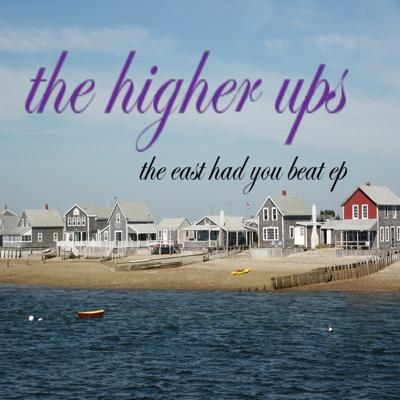 Unfortunately, this album is not currently available for download.
Drop us a line
and we'll let you know when this becomes available.
The Highlands Are No Longer The Lowlands
The North Atlantic Sleeps Tonight (And So Do I)
Leaving (In The Rain)
Eastern Sunrise #1
Written and Recorded by Nik Tymoszewicz.
The Higher Ups
The Higher Ups is the brainchild of the sweetest dude I know, Nik Tymoszewicz. For a while Nik was the gas man, then he was the inspector man. I asked Nik why he didn't sing on his songs and he told me it was because he thought he sounded like a muppet.
About The East Had You Beat
"i think its just a reference to the fact that the east had ontario beat out for my decision that i made last week on going back to school . . . . "you " in the title is Ontario. . . or Ryerson. . . however you want to look at it. its kind of a goofy title i know. . . but that was the first thing that came to me. out."