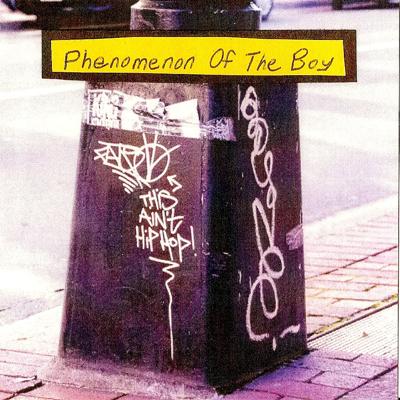 Unfortunately, this album is not currently available for download.
Drop us a line
and we'll let you know when this becomes available.
Night Watch
From A Neutron Star
Loose Lips
Electric Heart
Kiss Me Deadly
Evil Evil Times
It Turns Out She Was A Mermaid
A Final Thought Before I Meltdown
What A Way To End A Weekend
So You Want To Be Magnetic
Predator Birds
All songs (c) 2002 Phenomenon Of The Boy.
Phenomenon Of The Boy
Phenomenon Of The Boy is the most wonderful band. Actually POTB is the name given to the solo work of Tony Salomone. The live POTB band features many other excellent musicians including Brett Westdorp, Joe Labrie, Ismael Du Croix, Nik Tymoszewicz and Todd The Drummer. POTB likes short songs.
RIYL:
Guided By Voices, Pavement, long titles
About This Ain't Hip Hop
POTB unloads the lo-fi crunch for this album about distance and confusion. Half of the 12 effects used on this album were distortion. Probably should have traded one distortion pedal for an EQ pedal but hey...I stand by this album.