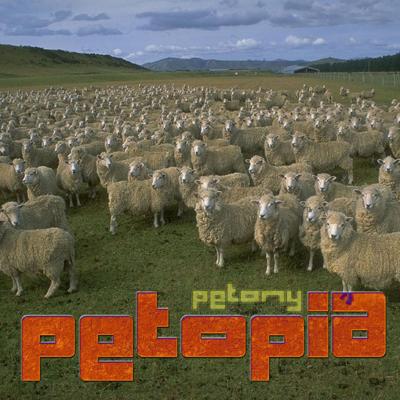 Unfortunately, this album is not currently available for download.
Drop us a line
and we'll let you know when this becomes available.
ARodeoRompThruDaKozmosWitPetonyAtDaHelm
Fugitive
S.U.V.R.I.P.
Smartest Guy
My Cow's Got A Hernia (And My Chicken's Got A Lazy Eye)
This Town Ain't Big Enough (For The Two Of Us)
Hot Beef Injection
Atari
The Queen Is Stalking Me
From Kyoto With Love
Cult Of The Lawn
Petopia
All songs (c) 2001 Petony.
All songs written by Petony. All songs loved by the sheeple.
Cover photo courtesy of
Philip Greenspun
.
Petony
Petony is the pstupidest band on earth, and by pstupid I mean totally sweet. Petony were the soldiers of Dadmobile in our war against $THE MAN$. Petony turned the punificent peons in to sheeple. Petony fought against SUVs, inappropriate cell phone use, stalking royals and obsessive lawn care. Petony brought us more ninjas, monkey cyborgs and chili. Do whatever Petony tells you but don't believe a word they say.
RIYL:
RAWK, gnarly stunts, pstupidity
About Petopia
7-7-7: sacred potion of the Cult Of The Lawn
Bike racks: Venue for schoolyard fights (also monkey bars and behind the portables)
Diazonone: weapon of choice for the Cult Of The Lawn
Hyperspeed: faster than light speed, and useful for escaping imminent collisions with asteroids
INTERPOL: International Police organization that has been pursuing Petony and Carmen Sandiego for years
Luv-a-Fair: place in Vancouver ladies go to meet Tim
Malk: cow juice
Petopia: the independent state of RAWK
RAWK: the language of Petopia
S.U.V.R.I.P.: what happens to your Honda when an SUV hits it