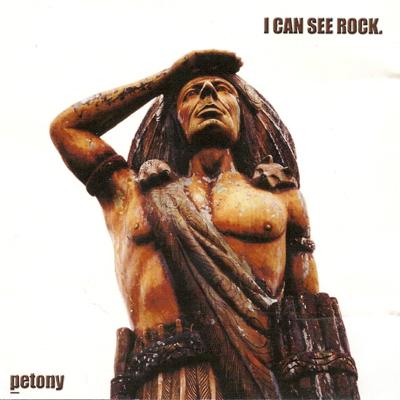 Unfortunately, this album is not currently available for download.
Drop us a line
and we'll let you know when this becomes available.
Battleship
How To Be A Boss
Big Shiny Tunes
Goin' On
Tim's Got All The Chili
I Like My Candy Sweet
I Am A Ninja
One Way Ticket
Dance Club
You Are All Morons
Battleship (Reprise)
All songs (c) 2000 Petony.
Cover photo by Brett Westdorp.
Petony
Petony is the pstupidest band on earth, and by pstupid I mean totally sweet. Petony were the soldiers of Dadmobile in our war against $THE MAN$. Petony turned the punificent peons in to sheeple. Petony fought against SUVs, inappropriate cell phone use, stalking royals and obsessive lawn care. Petony brought us more ninjas, monkey cyborgs and chili. Do whatever Petony tells you but don't believe a word they say.
RIYL:
RAWK, gnarly stunts, pstupidity
About I Can See Rock
So basically we graduated and had like 2 weeks before we had to get jobs or go back to school or whatever. So we recorded a bunch of the pstupidest songs we had and posted them on this mp3.com site on this thing called the Internet. To our complete surprise, "Battleship" and "How To Be Boss" get downloaded by a couple of thousand people. And for inexplicable reason, mp3.com decides they need to pay us several hundred dollars for this thus funding Petony's first CD pressing. The rest is Dadmobile history...